Five+ Acre Lots in Bradley County's Buck's Pocket Area.
Beautiful, buildable lots in rural seclusion but close to everything you want to be close.
Price: Excellent! Owner Financing Available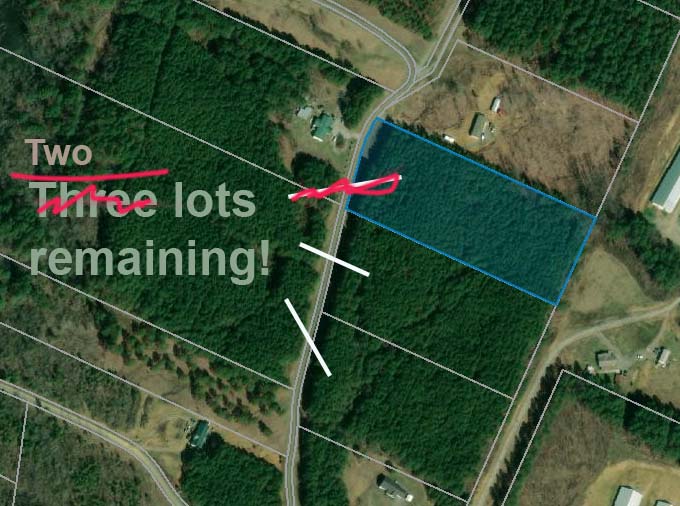 Update: Only Two Lots Remaining. This is what you've been looking for. There's a demand for lots in this rural area near Cleveland and Chattanooga because they are also close to some of East Tennessee's greatest recreational opportunities -- including the Ocoee River and attractions like Parksville Lake in the Cherokee National Forest.
Everything you need to build your dream rural retreat is available now. These lots are timbered but they can also be cleared for farming.They are accessible by paved roads and power is available. You can raise animals (up to one large animal per acre) and build a home with restrictions to protect your investment.The lots are level and beautiful
With outstanding owner financing terms, there's no reason not to buy now. Lots begin at $36,000 with discounts available, such as multi-lot purchases. Three lots are currently available.
Some frequently asked questions:
1.Has the property been surveyed? YES…A copy of the actual survey with dimensions is available. See tracts 8, 9, 10, 11 and 12 on the right side of the plat map in the picture gallery
2.Is there road frontage? Tracts 12, 11, 10, and 9 combined contain over 1,100 feet of road frontage on North Bucks Pocket SE, Old Fort Tennessee. Tract 8 has a 25 foot deeded access.
3.Is there power? Yes. Power is provided by Volunteer Electric Cooperative. They have power poles installed across the road and can be reached at 423-476-6571.
4.Is there water? Yes. Water is at the intersection of Samples Chapel and Bucks Pocket North. Water can be provided by Ocoee Utility District and they can be reached at 423-559-8505. You can also drill a well if you would prefer.
5.Does the property perk? Over 5+ acres to each tract and any offer may be made contingent upon perking. We want you to be satisfied with your purchase and stand behind the property we own.
6.Are there any easements on the property andif so where are they located? Property is subject to the standard utility easements and road rights of way which are close to the road. No easements that run through the property that would prevent you from dividing or hamper your ability to build on the property.
7.It seems to be in the back corner of a subdivision. What borders the property? A several hundred acre tract is owned by a man named Sutton from Georgia.
8.Are there any restrictions or convenants? Yes, restrictions are there to protect your investment. You can choose to build your home with standard construction, or you can build a permanent foundation for a new doublewide. The home must have a minimum of 1,200 square feet. You may have animals, (horses, cows, sheep, goats, etc.) but there are restrictions that limit the number of large animals to 1 per acre. Wildlife that use the property now include wild turkey (see the photo of tracks we took recently).
9.What kind of trees are on the property? All tracts have mostly pine trees. Tract 8 has 15 year old pines that could be harvested for pulp wood. There are several large poplars on the back corner where tract and 8 and 9 join together. Tract 10,11, and 12 have young pine trees.
10. What is the elevation above sea level? From Google maps, it looks like 800 feet above sea level.
11. How does the land lay? The land is flat from the road back. There is a small slope down about halfway toward the back of the property.
12. Can you farm it? A little of clearing and grubbing, you can easily have a farm.
Contact Owner
By email at buckspocket@easttennland.com
Photos
Maps or Map Links

Google Maps
Information provided is believed accurate but must be verified by the buyer.